Postulate
Explore the challenge from multiple points of view
Collaborate
Discuss options to discover the common need
Integrate
Develop solutions that add value to every user
About
Proficient at coding HTML, CSS, JavaScript, JQuery to bring UX ideas to life - Strong understanding and passion for usability, with a clean sense of design aesthetics - A natural propensity towards simplification over complication - Experienced in UX Design, and Interaction Design - A strong portfolio demonstrating my past work experience and relevant, user-centered design solutions is contained herein - Accomplished at creating fully coded clickable prototypes presenting real data - Ability to communicate ideas to a wide variety of key stakeholders - Self-motivated, detail-oriented, strong organizational skills, with a positive approach to all tasks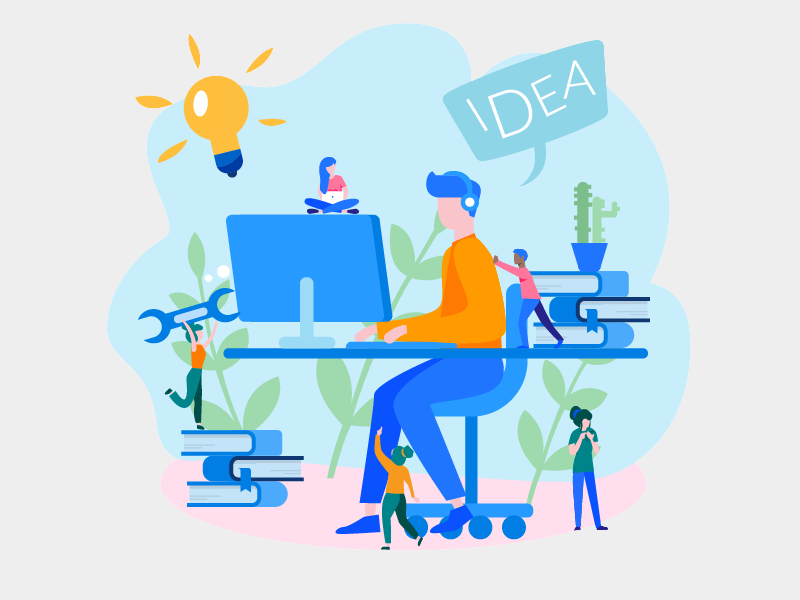 Clean sense of design aesthetics. Natural propensity towards simplification over complication. Strong understanding and passion for usability.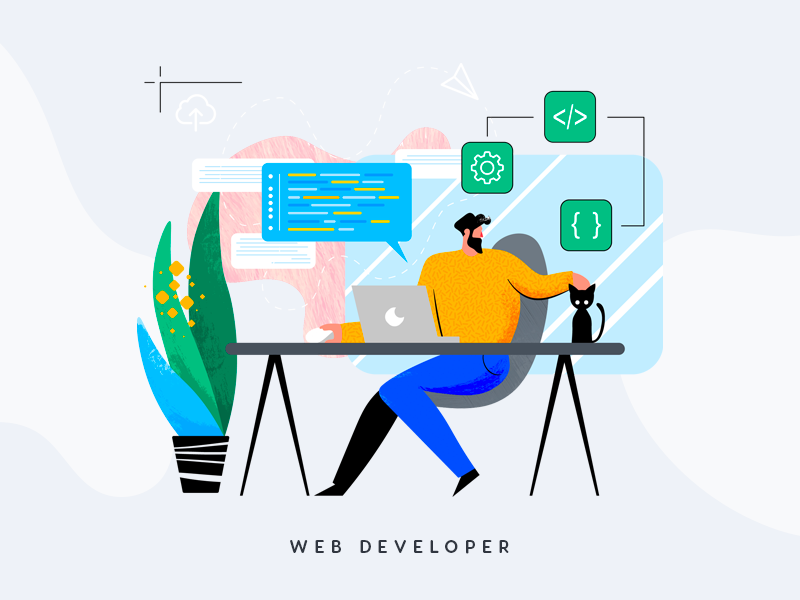 Proficient at hand-coding HTML, CSS, SCSS JavaScript, JQuery, XML, SQL. Ability to recognize global patterns for reusable components. GIT.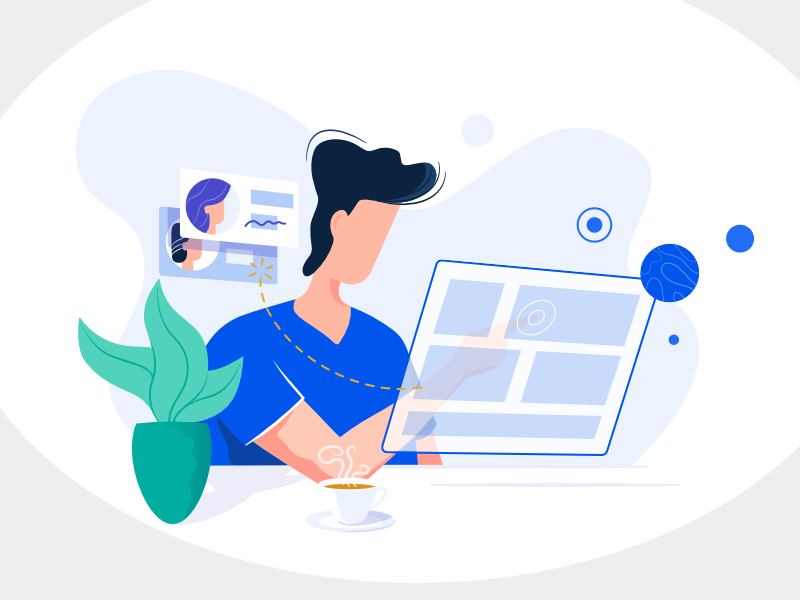 Confidently communicate ideas to a wide variety of key stakeholders. Self-motivated, detail-oriented, strong organizational skills, with a positive approach to all tasks.
Depth of Experience
My career started at barnesandnoble.com, when it was a start-up. I bring a depth of experience and perspective from many years and diverse types of businesses and technology environments, including: barnesandnoble.com, New York Medical College, Ask.com, Hertz, WebMD, Standard & Poor's, TD Ameritrade, Citi, PSEG, College Board, United Nations, to name a few.
As a former firefighter and EMT, I learned to think outside the box. I get to know a business and it's unique needs in order to solve usability challenges, from the persepective of the user. I am a creative technologist, who can interact effectively with designers, developers, users and business stakeholders.
Read testimonials
Creative thinker, Problem solver, Prototyping, Agile, Lean UX, UX Design,
UX testing, Data analysis, Sketch, InVision, Adobe CS, Axure, HTML5,
CSS3, SCSC, JavaScript, jQuery, Angular 8, Bootstrap, Flex, MS Office, GIT
Willingness to grow and contribute 100%
All
Code
Education
Finance
Healthcare
Intergovernmental
Media
Real Estate
Travel
Utilities
Misc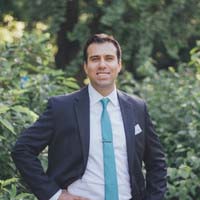 Rodrigo Larranaga
Project Manager at United Nations
I had the pleasure of working with Eric during a global project to completely re-design and modernize the user interface of an enterprise application to manage conference services at the United Nations. The project involved stakeholders in five continents and staff around multiple duty stations with different points of view. Eric was able to engage with a diverse audience and reduce the gap between business and our in-house development team to provide a pragmatic and viable solution. He is a problem solver and clearly thinks out-side the box which makes him a great asset.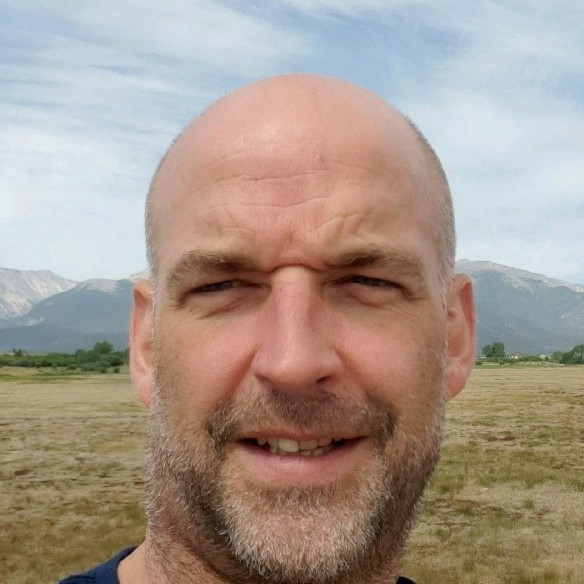 Craig Heesemann, PMP, SPC, CSM
Lead UX Producer at USAA
Eric was a key part of our team during a critical time in the product development life-cycle. Eric rolled up his sleeves and was eager to jump in with both feet to add value in anyway possible. Eric interfaced with key-partners and the vendor to coordinate design on the InVision prototype for user-testing. That said, I'd gladly work with Eric and welcome him back again!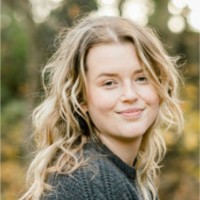 Kelly Speier
Lead UX Designer at LifeScan
Eric is a true problem-solver and was able to bridge the gap between design and development during our time together at LifeScan. Our dev colleagues often defined limitations in implementing our user-centered designs due to a lack of time and resourcing. Eric, having ample experience in both development and design, was able to come back with strategic alternate solutions that still met user needs but also included plans for dev implementation which streamlined the whole process. This allowed us to bypass our development constraints while still guaranteeing the optimal user experience. Not only do I recommend Eric for those looking for a designer/developer hybrid skill-set, but for companies looking for a kind, hard-working employee who will make sure you have the best solution possible.

Mari Kent
Digital Product Management at College Board
Eric joined our team as a senior prototyper who could span the gap between design and development, and was highly recommended by the senior developers who interviewed him. Since then he has shown himself to be skilled and extremely versatile, quickly delivering options when presented with a problem to solve. He took the initiative to upskill and learn enough React, a complex js framework, to better work with our developers and design library, and has jumped in to help on random projects that have come up, always willing to be a part of the solution. Eric has shown himself to be flexible, as changing priorities and ways of working have required a lot of pivoting over recent months, and creative in dealing with complicated challenges. I appreciate how hardworking he is, always delivering work quickly and often sooner than expected, I'm grateful have his talent on some of the most important product development projects this year.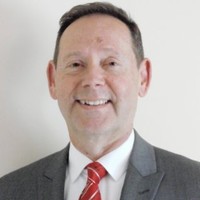 John Wisniewski, PMP
Project Manager at PSEG
I had the pleasure of working with Eric to facilitate the creation of many complex responsive web sites at PSE&G. Eric was brought on board to code HTML5, CSS3 and JavaScript in coordination with off-site resources in India. Eric quickly ramped up on the technical environment, worked effectively on handoffs with off-shore, and demonstrated strong interpersonal skills with the PSE&G stakeholders. Although Eric joined the team primarily for a technical role, it became immediately apparent that he had a depth of competency with creative skills like Photoshop, wire-framing, and UX Design to redesign complex interactions. As gaps in deliverables by the graphic design consultants arose, Eric stepped in seamlessly to keep the project on track. I would gladly work with Eric again and recommend him as a strong resource.

Alireza Yavari
Director, User Experience Design at College Board
Besides being kind and easy to work with, Eric is one of the very talented UI developers I've had the privilege to work with. His skill definitely goes beyond UI. He's been helping us, the UX team, turn our ideas into rapid prototypes so we can test them with users before handing them off to the developers. We have a running joke that our army of several developers just replicates what he builds on his own. And we have to push hard to come up with new concepts constantly to keep up with his "rapid" prototyping.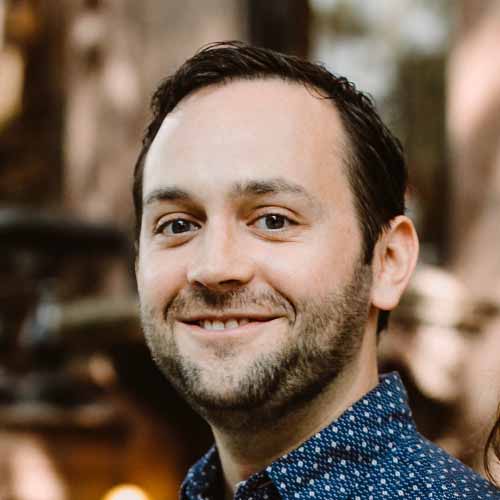 Kevin Sheldon
Senior Director of Design at College Board
I have the pleasure of working with Eric in his role as UX Designer & Prototyper at the College Board. Eric is a skilled and nimble designer and developer - capable of learning new languages and new systems as needed to bring great support to his teams. Eric stepped into a position at CB that was new, and his enthusiasm, adaptability, and skill was a huge asset as we shaped what the position meant and what it could do to support the rest of the designers and developers. He is a delight to work with, a tireless worker, and all around excellent team member.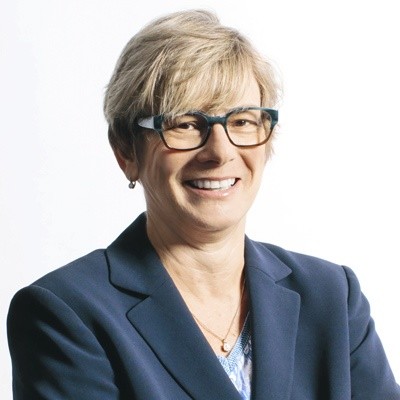 Judi Flournoy
Chair, Membership Task Force at ILTA
Eric Weisler joined Proskauer, Rose at a time of great transition. Both his direct manager and lateral staff left the firm before Eric's first day. Eric was tasked to step up, be a self-starter, and take on the responsibility of maintaining the operations of a 1000+ node network in a 24/7 technical environment almost entirely on his own. Eric's adaptability, attention to detail and strong work ethic made him a valued contributor immediately. At the same time Eric was mastering his duties, he was hiring and training new staff. I highly recommend Eric as a technical lead and manager.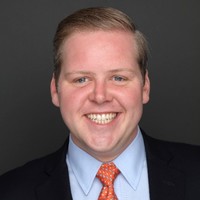 William Wiley, CFA
Global Head of Strategy at Knight Captial Group
We brought Eric in to refresh a number of internal and client facing web applications. Eric very quickly assimilated himself into our firm, and diligently worked to align our goals with objectives from other areas of the firm. We very quickly had multiple designs to choose from and agreed on a path forward, and Eric very diligently worked alongside our teams to implement the redesign. After completing the initial scope of the project, we expanded it to include multiple other applications. Eric was a great resource for us.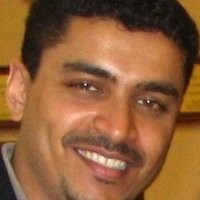 Shanker Balasubramanian
Manager, Institutional Sales Technology at Knight Captial Group
Eric was hired to lead the UI/UX revamping effort for some of the KCG Client Center portal modules. He prototyped impressive series of Interface designs and site navigation schemes, that we decided to apply that to the entire web site. Eric used to directly Interface with the end users and used their inputs while designing the prototypes. He has excellent knowledge of Style sheets, HTML, Java Script and their various flavors and other web design paradigms. He is a great team player and an asset to any organization.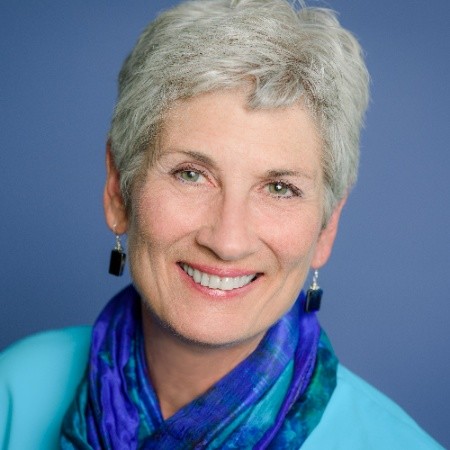 Donna Moriarty
Vice President, Communications at New York Medical College
Eric Weisler has great energy, a solid grasp of fundamentals of website management, and understands the underlying importance of reputation management inherent in a website. As a member of a public relations team that I managed, Eric brought fresh ideas, a solid background and skill set, and an excellent work ethic to the job

Jeffrey Wynn
CEO at Capax Global
Though we brought Eric on as a Senior UI/UX engineer for one of our clients, practically from the first day he proved to be much, much more. He demonstrated leadership, and the ability to take ownership of tough problems. He was willing to stretch himself into areas outside of his comfort zone and adapt to changing requirements. And yes, he's a great UX engineer. I'd work with him again.

Christopher Kienle
CX at TD Ameritrade
Eric was contracted to join our User Experience team last year to help bring our vision for the future of investing online to life. Pictures may speak louder than words, but nothing beats a high-fidelity, clickable prototype to simulate something as complex as a new Web-based trading platform. Eric quickly came up to speed and contributed the skills necessary to make our vision something people could really wrap their heads around. I cannot stress enough the value of his contribution, as the prototype he created has been used for a multitude of critical purposes to date. Eric worked extremely well with all of our key business stakeholders, design professionals, and technology partners amidst a sea of continually changing requirements. WIthout him, we would not have gotten this project off the ground and to the point we've been able to reach today. He is a talented professional and a true pleasure to work with. I look forward to working with him again in the future.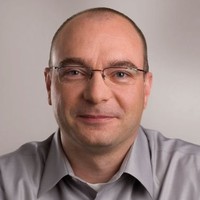 Martin Kas
Director, Experience Design at TD Ameritrade
Eric had a crucial role in establishing the prototyping practice at TDA's user experience group. He was in charge of building prototypes for the web and mobile platforms, and greatly expanded the scope of functionality reflected in those prototypes. Eric was invaluable in quickly getting prototypes ready for usability testing, and to reflect changes in scope in a working, high-fidelity mockup of the final product that can be shared with management. He could always be counted on to go the extra mile to implement detailed designs pixel-perfect. Eric's experience in implementing complex design and his deep technical knowledge also made him our contact person with the creative and technology groups in the organization.


Jeff Johnson
Director at Capax Global
Eric was the lead UI/UX expert for our team. The work Eric did was truly outstanding. The visual effects and the look and feel of the application was something I didn't think was even possible. I have honestly never seen anything so impressive in a web application. Not only did Eric show outstanding skills, but he always tried to raise the bar of everyone he worked with. He always pushed himself to grow in his talents and was a key to the success to the project. Anyone would be blessed to have Eric part of their team.


Pramod Chandola
Architect at Liberty Travel
Eric is a hard-working self-starter who invariably understands exactly what a project is all about from the outset, and how to get it done quickly and effectively. On the interpersonal side, Eric has superior written and verbal communication skills. He gets along extremely well with staff under his supervision, as well as colleagues at his own level.

Damian Knoop
Executive Technical Principal at Linkshare
Eric was hired to work on LinkShare's best-of-class advertiser interface. His contribution was far-reaching both before and after reporting to me. During his tenure with my team, Eric worked hand-in-hand with PHP developers to ensure on-time or early delivery of new requirements. He took pride in his work and was always willing to embrace new technologies if in the end it would improve the customer experience. Eric has a good sense of humor and was a welcome addition to the team.

Randy Paez
Chief Technology Officer
Eric played a pivotal role in the successful launch of a product that is central to WebMD's strategy. He was not only able to perform his web design work effectively, but he did so in a landscape that often times was volatile due to shifting priorities, product changes, and personnel assignments. Eric also showed his versatility in taking on new technologies such as AJAX, JQuery, and particularly advanced CSS and style challenges. He was adept at taking direction and great source of feedback using his expert knowledge of web design.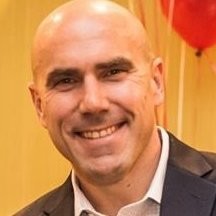 Fred Cindrich
Executive Recruiting & Consulting
Eric provided fantastic solutions to a client of Rimrock Associates. He was proficient and accurate in regards to meeting all deadlines. Our client always provided excellent reviews of his work. Eric has fantastic ability to communicate and understand his user community. His knowledge of technology as well as his strong work ethic makes him extremely valuable to any future employer. We appreciate the chance to work with him and look forward to future projects we may face together.

Gail Rosen, LCSW
Psychotherapist ay Jewish Family Service
Eric Weisler was always a pleasure to work with. He designed and managed the Jewish Family Service of Rockland County's website for several years. With his heart for community, combined with our JFS being young and of little funds, Eric did this without financial compensation. His technical expertise, eye for detail, and his creativity won JFS the "best website award" from the Association of Jewish Family & Children`s Agencies (AFJCA), competing with all JFS websites throughout the country. Further Eric's patience with a group of tech-unsaavy employees (myself included) was more than admirable. He would answer every call and request we had in a timely, positive, warm and efficient manner. He always "saved the day" for us. I recommend Eric in a heartbeat to any employer. Eric is hard working, consistently reliable and efficient, has great people skills, listens and is able to hear what you are looking for, has an eye for detail, the ability to project future needs and possible problems, and is just genuinely a pleasure to have and be around. In short, he is knowledgeable, talented, dependable, and personable -- and possesses a million dollar smile that warms all around him.

Contact
Address
New York, NY, USA